Intro
YoloLiv Strategic Summit was held on July 15th, 2022 and this year's theme was "Shape The Future of Live Video". At this year's Summit, Frank Zhu (Head of YoloLiv), Emily Xiong (Head of Sales) and Esther Zong (Head of Marketing) shared a lot of insider information about YoloLiv Technology from sales, product and marketing perspectives! How we build new products, and what is our philosophy for customer experience. You'll also have a sneak peak at some of our software roadmap in the next few months!
Watch the full event below:
Current State of YoloBox 
YoloBox is now sold in over 200 different countries, including top economies and major cities. The YoloBox line is the leading all-in-one solution with its all self-contained live production system in the pro video world. That is to say, it doesn't require anything external for multi-cameras, graphic overlays, multi-views and local videos.
Compared with other alternative solutions, YoloBox stands out for its rich features and amazing versatility. Currently, we have three models in our clean, focused and successful YoloBox product line with different numbers of HDMI inputs and different pricing, offering enough options for customers of all kinds.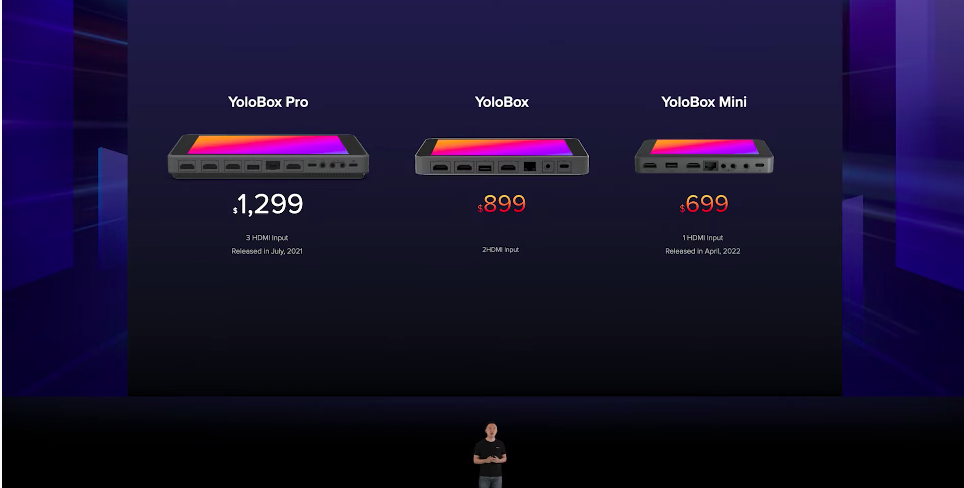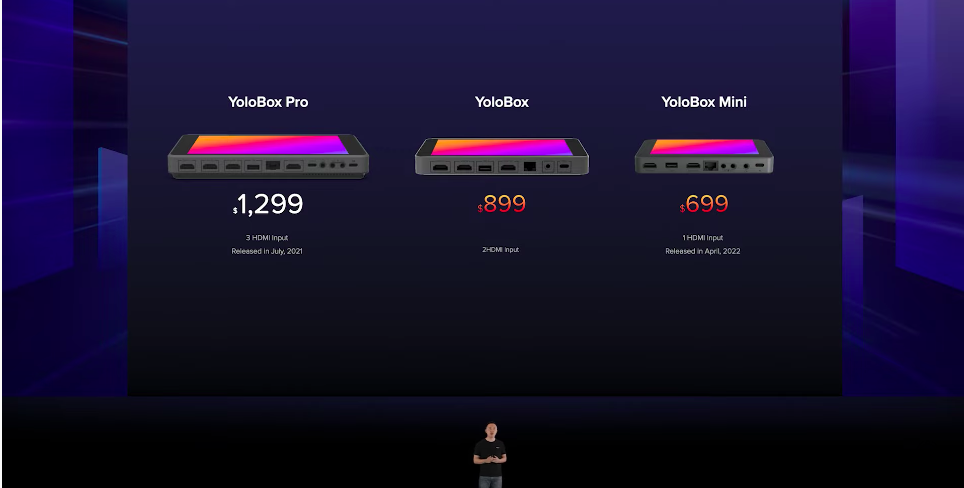 About YoloMax 
YoloMax is a new product aiming to offer industries first risk-free solution to live stream to vertical platforms like Instagram and Tiktok with multi-cameras and graphic overlays, targeting an entirely different customer group. In addition, we may actually launch a smaller version of YoloMax later this year. Though it's domestically proven to be perfect and popular, we are still very cautious about adding a new product line to ensure the best customer experience.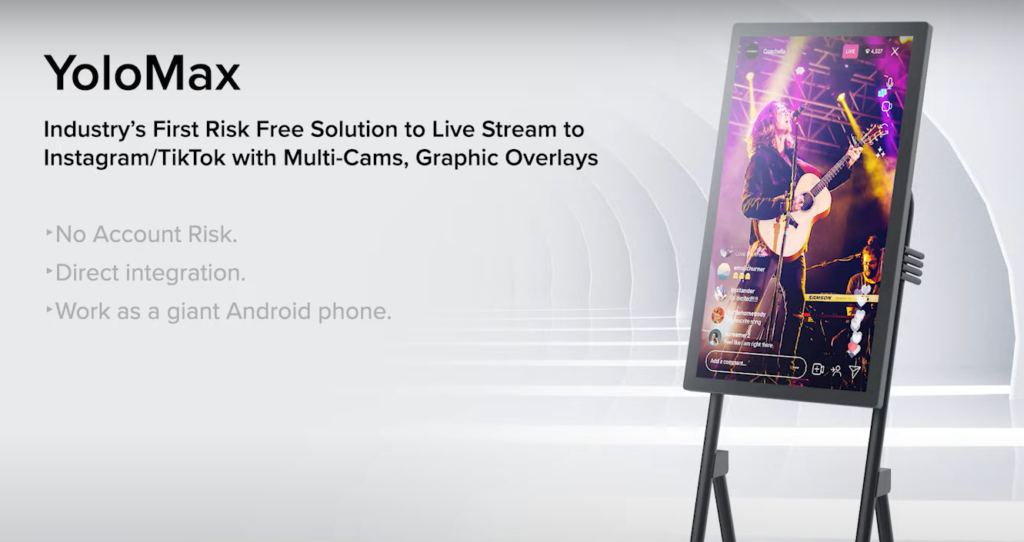 How YoloLiv Shapes the Future of Live Video
Based on our current market leadership, how can we really shape the future live video? The following three strategic directions are our key answers. To start with, we will shift from prosumer to consumer. Nowadays, video or live streaming almost describes who we are, but people tend to think pro-video has to be massive and expensive for professionals. For YoloLiv, we are committed to making live streaming increasingly accessible and consumer-friendly. The past three years have witnessed growing customer verticals like creators IRL, live gaming and live selling. 
Secondly, from great to excellent. We have thousands of customers creating live streaming daily and heavily and we are never happy or satisfied when even one single customer has a poor experience great is not enough. We'll keep continuously crafting our product towards excellence and perfection, we'll still invest more than half of our engineering resources in perfecting our existing products rather than only focusing on the new products.
Last but not least, from YoloBox to YoloCast. YoloCast is our own cloud platform with various eye-catching features combining simplicity, reliability and scalability.  You may wonder where this continuous product innovation comes from, the answer is quite simple two words: customer obsession, which we believe is the underlying factor.
Sales Channel Globally
YoloLiv team started to advance into the overseas market at the end of 2019. In the past three years, we have covered more than 170 countries and 300 top-tier channel partners globally. So it means now in almost every corner of the world, you will be able to experience and buy locally for the YoloLiv products and enjoy quality local service with a professional local team.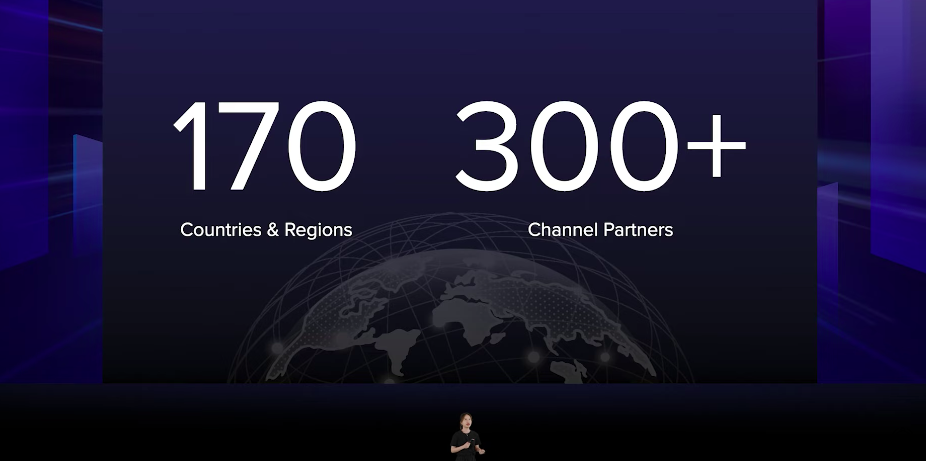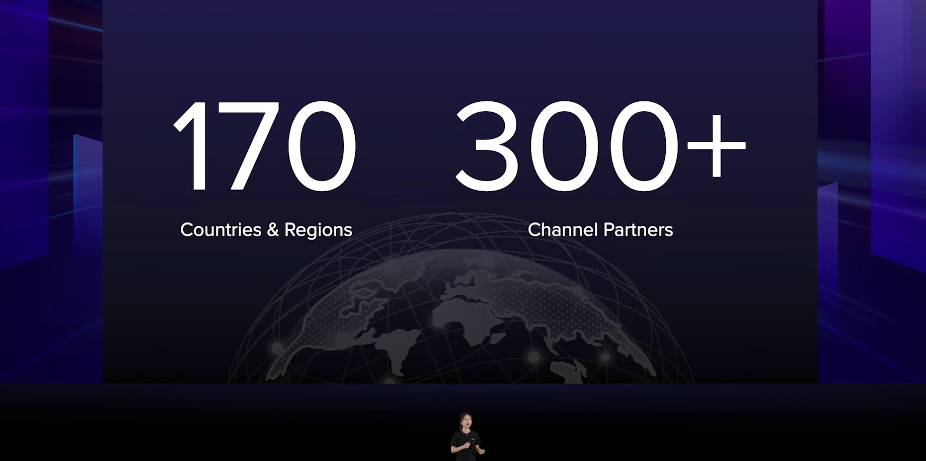 We have carefully selected our partners strictly and only cooperated with those top-tier players. That's why we can be extremely honored to tell you that till now YoloLiv has not only covered almost all the top audio video channel partners globally but most of those big camera stores. If you are in this industry, you will know how much effort the YoloLiv team has put into it. That's why we can achieve a 300 percent yearly gross rate consistent from 2019 to 2021.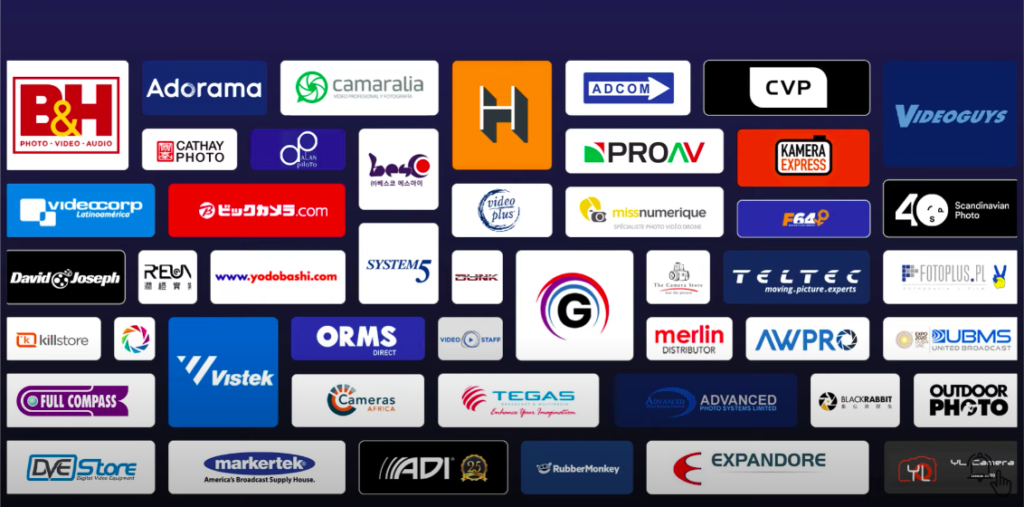 Another important number we would like to share with you is that YoloLiv products have served more than 1M+ live streaming events all over the world. At present, more than 3000 live streaming events are happening through YoloLiv products every single day. So many meaningful moments are broadcast to the whole world through YoloLiv products every single day. You can see the YoloLiv appearance not only online, including the homepage banners on those top AV websites, the top news media websites as well as their social media posts daily, but also offline from workshops or the biggest local treasure from the US, Japan, Thailand, Brazil, Chile, Italy, Nordic and South Africa, etc.
Why We Work with Local Channels
From the customer's perspective, the reason why we are so obsessed with those truly valuable partners is that they have their own offline showroom which can allow our dear customers to have hands-on experience. In addition, local partners can help us together to provide a quick and local service and support for our dear customers.
From the YoloLiv branding side, local partners can help us to be accessible to more people locally. Top channel partners have a big influence locally in their regions, covering all those people who are really interested in AV products.  We can be a great,  perfect, and professional win-win combination bringing good technology to everyone in the world so as to make Pro-AV accessible.
New Channel Partners Recruitment
We sincerely hope to recruit more capable and ambitious channel partners to join us together for this big future trend. We provide various professional training and supporting programs, real-time replies and guidance for both your technical and commercial needs. We keep releasing more and more new products with killing features and cutting out increasingly wider customer groups.
Last but not least, we stand together with our dear partners providing tons of top-tier marketing bullies to support themselves, locally YouTube cooperation, local workshops, local trade shows as well as beautiful user cases and blogs on a daily basis. Please feel free to contact us directly if you are interested in discussing and working together for the bright future for video and live streaming.
New Feature & Software in 2022 (so far)
We have released a total of 8 software updates, 4 firmware upgrades and 15 new features including Web URL overlay, Titles and Social Overlays, Audio mixing, 18 Video Sources, Reuse Project, Auto Switch, 2 more Multi-views, etc. All those killing new features have completely redefined the AV industry. It simply has no equal in terms of how frequently we release new features. We are not stopping there to tell you how we are going to take YoloBox even further.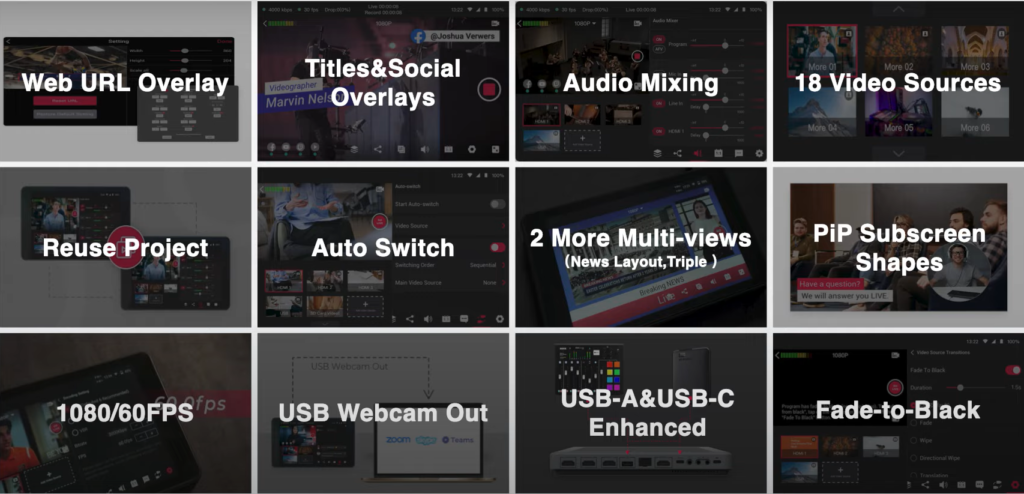 Upcoming New Features
Here comes upcoming new features.  Inviting guests means that you can bring a guest from either their phone, laptop or any other device into your live stream with just a few tabs. Video replay is  one of the most requested features in the community. It allows users to recap the highlight of a game, like a gold score to deliver the best experience for the audience.  Other new features like Remote control, Wireless phone camera, Video cropping and SRT & NDI. These game-changing new features will take YoloBox even further than ever to allow people to be able to really push the limits of their creativity.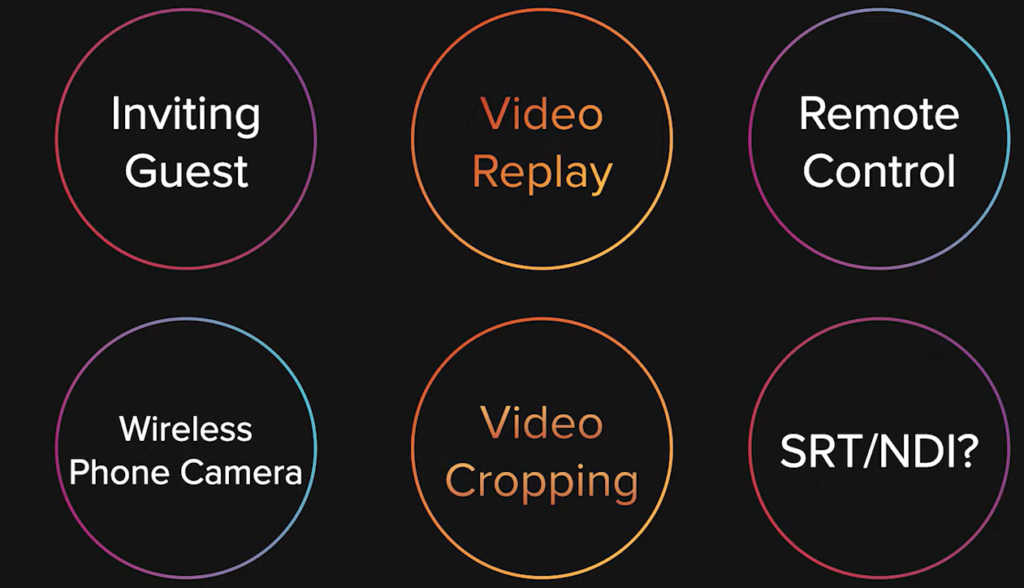 The Biggest Update on OGYB
OGYB users,  we are aware that it's been quite some time since the last update. In the past few weeks,  we've been actively working with our developers and engineers to see what we can do and what features we are able to incorporate so that we can bring you additional functionality.
Most of the new features on the past four versions of YoloBox Pro v1.5, 1.6, 1.7 and 1.8 were packed together and released on YoloBox version 3.8.0 It's the biggest update ever! Some long-awaited features like auto switching, reuse project, fade-to-black transition, new model views, new graphic overlays, and animated overlay are all pushed to you in this update. We look forward to your feedback and also how you use them to level up your video productions.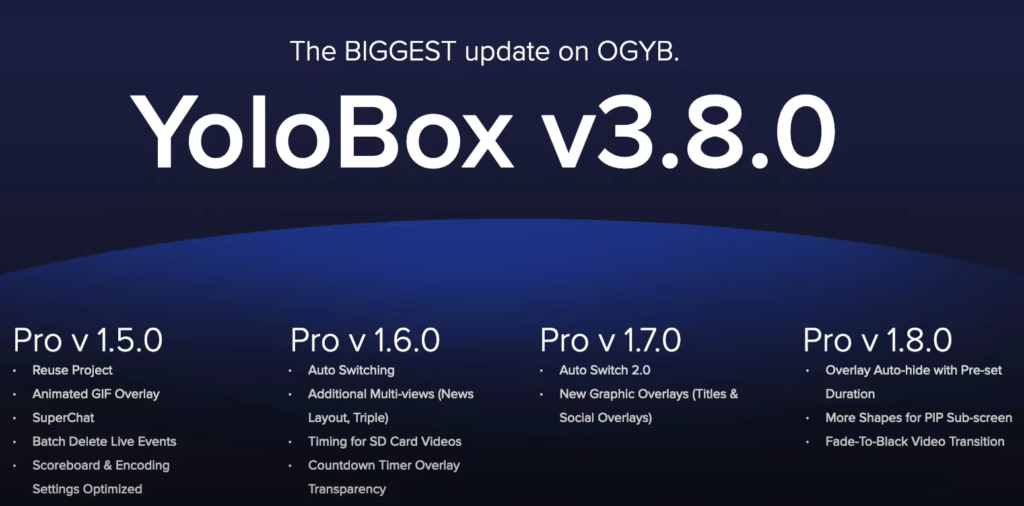 Deliver Industry's Best Customer Experience
As you may know, we pride ourselves on offering a good customer experience. We act on it and have been looking to continue to improve by investing and supporting,  reducing response time, and offering multiple ways for customers to give feedback in order to deliver the best customer experience. This is not just a slogan but a mission we have been sticking to .
We have the most supportive and engaging Facebook group in the industry. Our customs actively share the live streaming setup for different verticals including sports, church, wedding, education, music, entertainment, news,  conference, corporate and government events and many more. The community opens a window for us to get ideas or inspirations for product improvement to get industry insights to share and to support everyone to succeed from live streaming.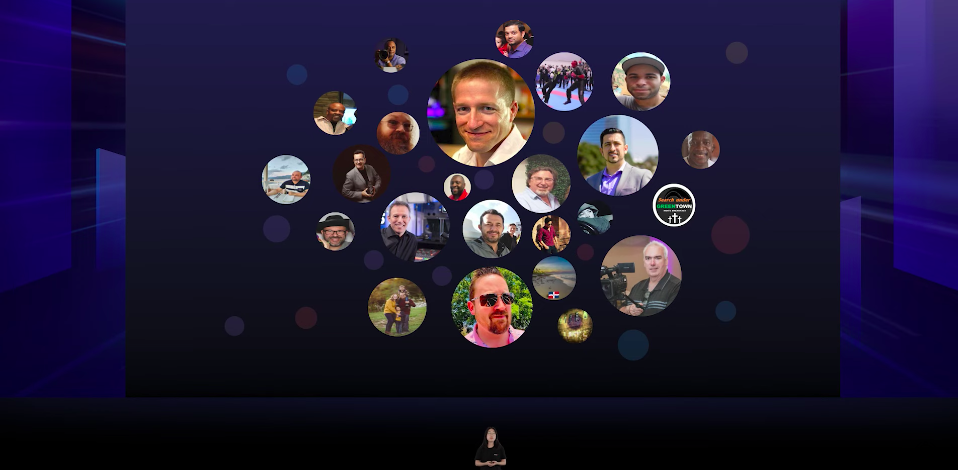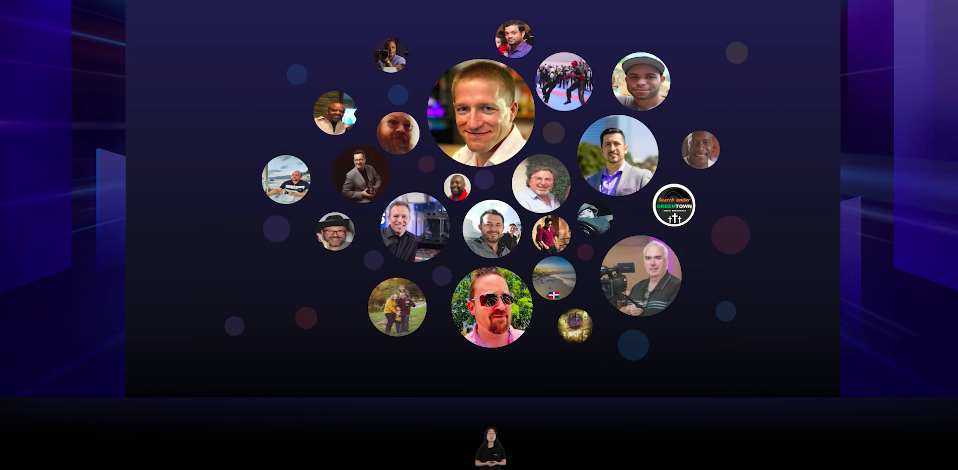 "Treat custom as our friends, be genuine, be helpful and be trustworthy". This is our guiding rule when dealing with our dear customers who contribute a lot to make us what we are by constantly sharing the live streaming experience. We are grateful for their trust and support.  Besides, YoloLiv has the most diligent and relentless engineering team who work for extra hours to craft new features and make our product such a huge hit. 
Our philosophy, "Play the long-term game with long-term people" motivates all of us at YoloLiv to make progress, create, and achieve more. What we are seeking and doing right now is a long-term game and we are happy to have my dear colleagues and my dear friends with us on this journey.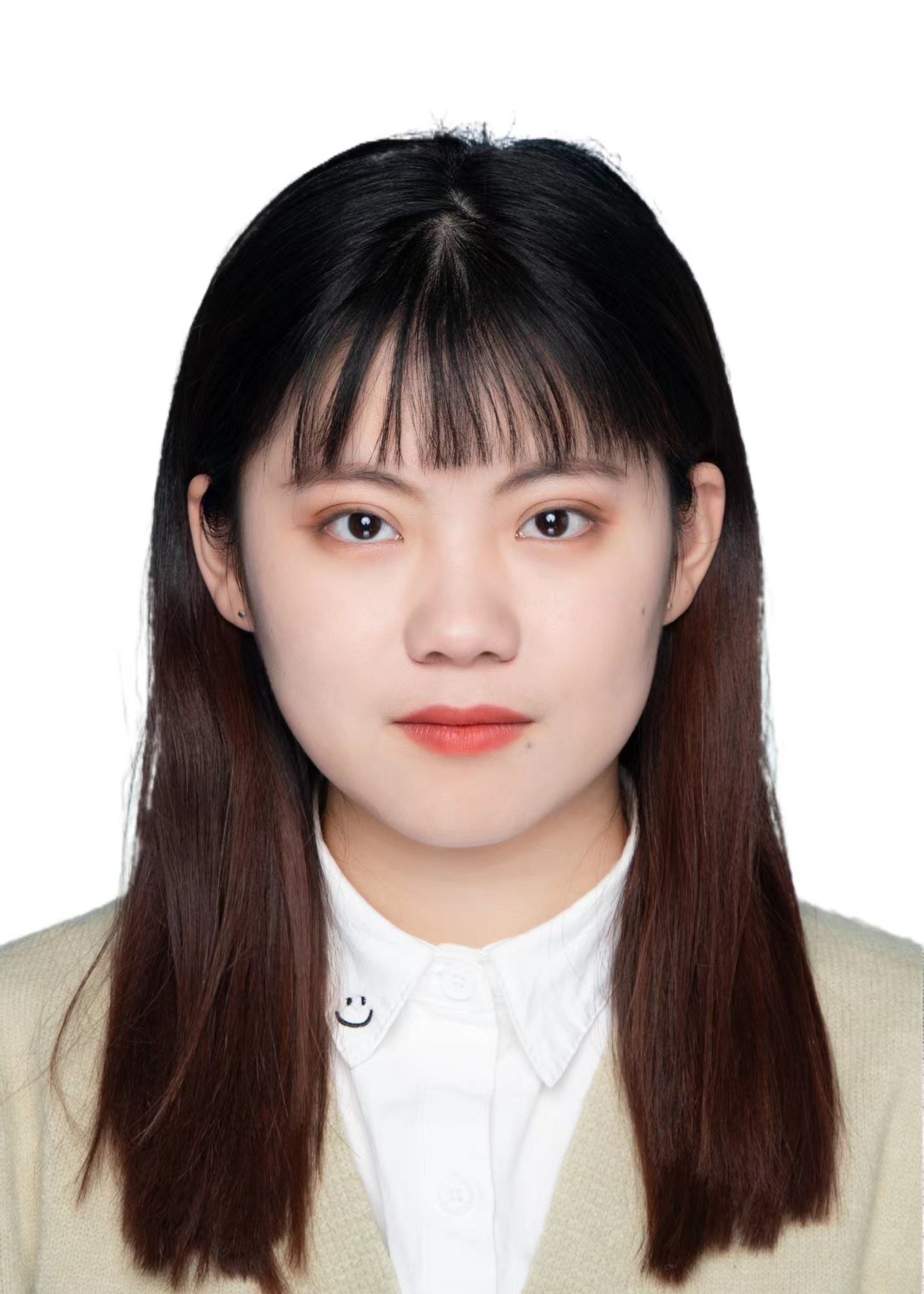 Turly is a contributor writer at YoloLiv. She produces articles including influencer's reviews, tips and tricks in the audiovisual industry and YoloCast how-to tutorial to help you take the advantage of YoloLiv products to create and deliver better content.