There is always an inexplicable sense of excitement that accompanies walking into the nerve center of a company that's been influential in shaping a particular industry. This holds true for our recent tour of Broadfield Distributing's Headquarters in Mineola, New York, a name that rings a bell in the pro video industry for almost three decades.
During a recent Friday afternoon visit, we got an exclusive behind-the-scenes tour of Broadfield Distributing's headquarters with owners Gary and Rich. This fascinating journey, post the NAB show 2023 in Vegas, offered a glimpse into the hard work and dedication that goes into every product they distribute, including YoloLiv's.
With its exceptional distribution and support of YoloLiv products over the past three years, Broadfield has played a pivotal role in establishing local dealer networks, channel education, and creating countless online webinars and videos, all contributing to YoloLiv's blossoming success since 2020.
It was our privilege to be hosted by Gary and Rich Bettan, the visionary owners of Broadfield Distributing, who introduced us to the inner workings of their organization, the HQ tour provided an authentic insight into the operation of their different departments including sales, marketing, customer service, and accounting. Gary, with his enthusiasm and pride, shared their day-to-day routine, giving us a new appreciation for the nuances that make Broadfield an industry leader.
Our tour included their production studio, where they create regular content for education and promotion, a significant aspect of their contribution towards brands like YoloLiv. Their in-house production capabilities serve as an educational resource for their vast dealer network and prospective customers. Broadfield's commitment to channel education through webinars and videos is an integral part of YoloLiv's success story in the US since 2020.
The Broadfield warehouse was another highlight, housing various vendors' stock in an impressively well-organized system. It's a testament to Broadfield's capacity to meet customer demand swiftly, underlining the level of dedication that has helped YoloLiv set up a solid local dealer network.
The kitchen, filled with snacks and beverages, conveyed a cozy and homey atmosphere, which reflects Broadfield's work culture. It was heartening to finally meet the faces behind the emails, adding a personal touch to our longstanding professional relationship.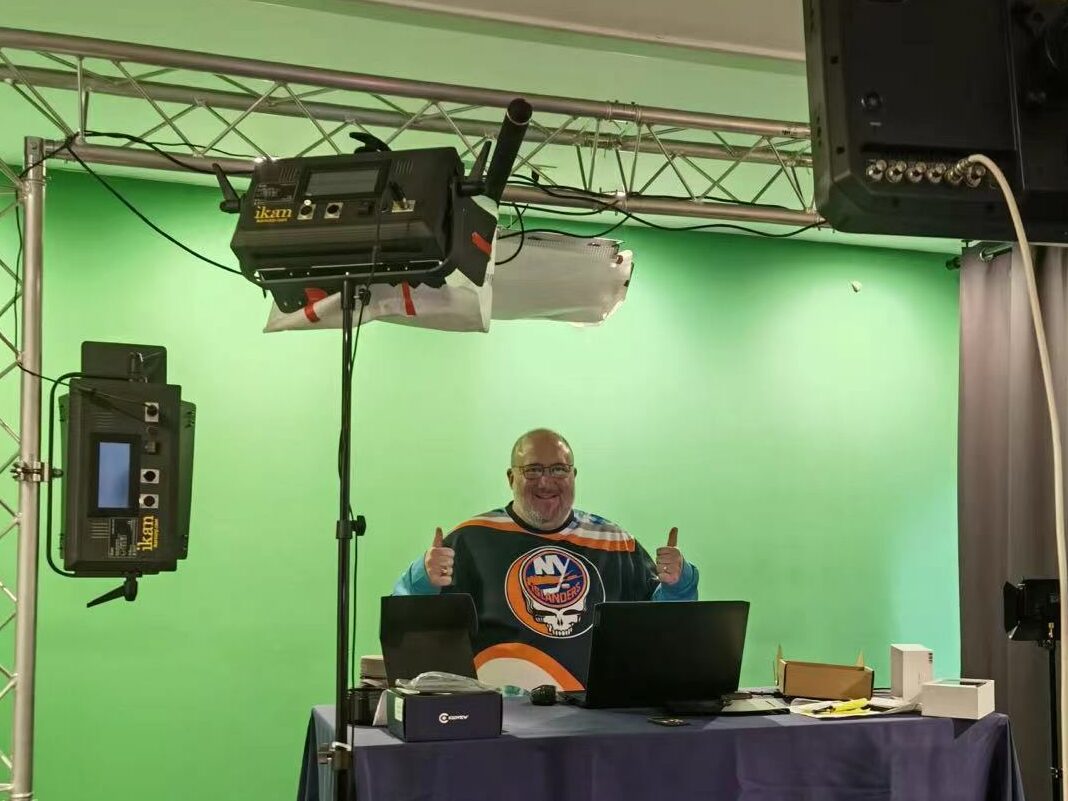 The day grew more exhilarating as we finally met with individuals we had known only through emails for a long time. The pleasure of putting faces to names in a meeting room, where ideas were not only exchanged but also cultivated, was a unique experience. We delved into discussions on potential project sales with larger quantities of Instream and YoloMax and how we could further expand our business in the US.
Rich shared his valuable experience of selling products to NBA, shedding light on the nuances of dealing with big clients. The meeting, fueled by Gary's proposal for ideas that could benefit end users and achieve a win-win-win situation, was nothing short of fruitful.
Frank and Emily expressed sincere gratitude for Broadfield's tireless efforts and reassured them of our commitment to a prosperous future. He reinforced our dedication to not just survive, but thrive in both good and challenging times, mirroring Broadfield's ethos.
As the Friday afternoon sun began to set, marking the end of our enlightening visit, Gary, with his infectious enthusiasm, was looking forward to watching the New York Islanders game. It was an apt reminder that while Broadfield takes its work seriously, it doesn't forget to enjoy the little things.
"You'll like doing business with Broadfield… because we make it easy to do business!"
A phrase that Gary often uses perfectly captures the Broadfield experience, "You'll like doing business with Broadfield… because we make it easy to do business!" Indeed, they do. The Broadfield team lightens the load through their expertise, providing a seamless, efficient, and customer-friendly experience. It's not just a business motto; it's a promise they live by, evident in every facet of their operations.
Visiting Broadfield Distributing's HQ was more than just a tour. It was a walk through the dedication and commitment that goes into keeping a renowned distributor like Broadfield ticking. It solidified our faith in this partnership and sparked enthusiasm for the road ahead.
 6,924 total views,  14 views today