YoloBox Pro 3.0.0 is here and packed with plenty of shiny new features to make your live steam gold medal-worthy! Now let's dive in!
Video Cropping
Video cropping gives you the ability to crop a video as a new video source with aspect ratios including 16:9, 9:16, and a customized aspect ratio as you like. A cropped solo layout on YoloBox gives you a zoomed-out look and provides an additional way to brand your stream.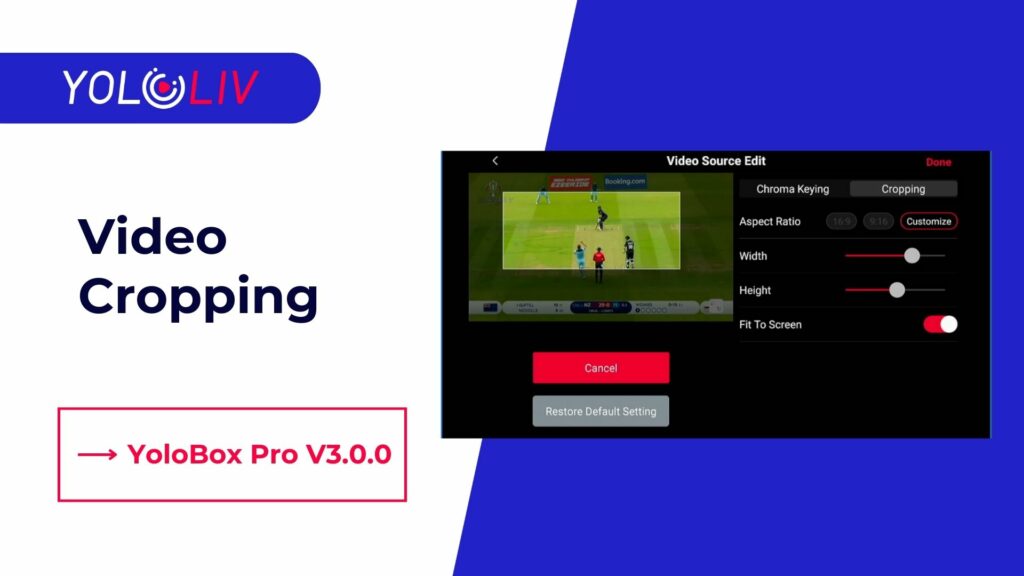 Name&Lock Your Graphic Overlays
The long-awaited feature – Name overlay is now available on v3.0.0. It helps customers easily identify among similar overlays.
You can also lock your graphic overlays with video sources. That means the overlays will follow along while the video switches.
Please note:
Countdown timer and Web URL overlays cannot be locked
The overlay can only be locked with one video source
Locked overlays are default the lowest layer, and cannot be sent to front or brought to back
The overlay cannot be locked with Multi-views, and only the overlay locked with A source is displayed for a Multi-view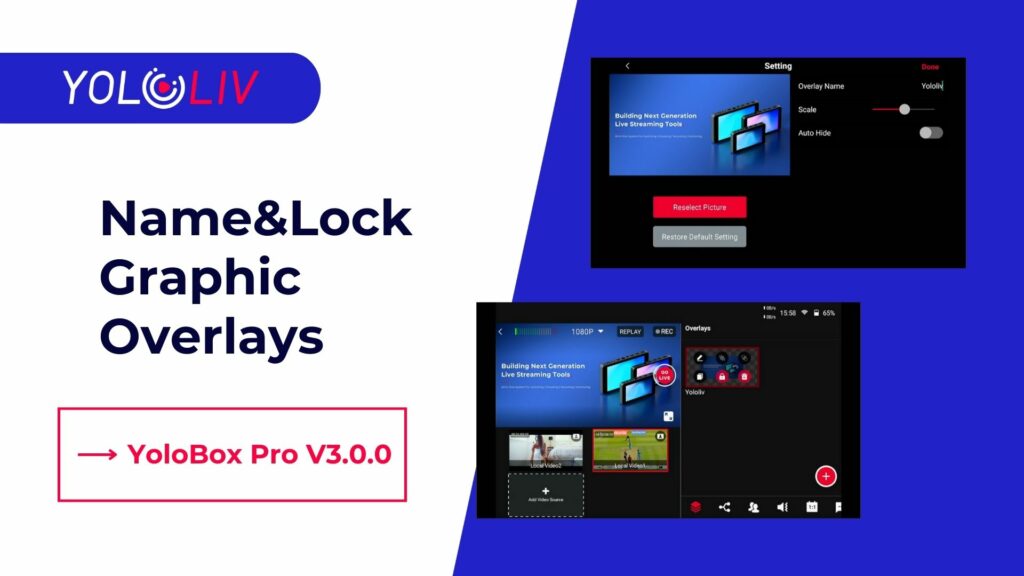 Live Stream Settings Are All Saved
All settings including video sources, Multi-views are saved while exiting a live stream event. So you won't have to worry about accidentally exiting a live stream event with everything disappearing.
Video Sources Can Be Duplicated Now
Hate to lose the video sources when duplicating your event? In this update, you can duplicate the video sources and Multi-views, which is extremely helpful for those who do regular live streams.
Video & GIF Background for Multi-views
You can now choose a video and GIF as background for Multi-views, specifically for Side-by-Side and News Layout. There are 4 built-in images and 1 video clip for you to use, or you can simply choose from SD card or a portable storage drive.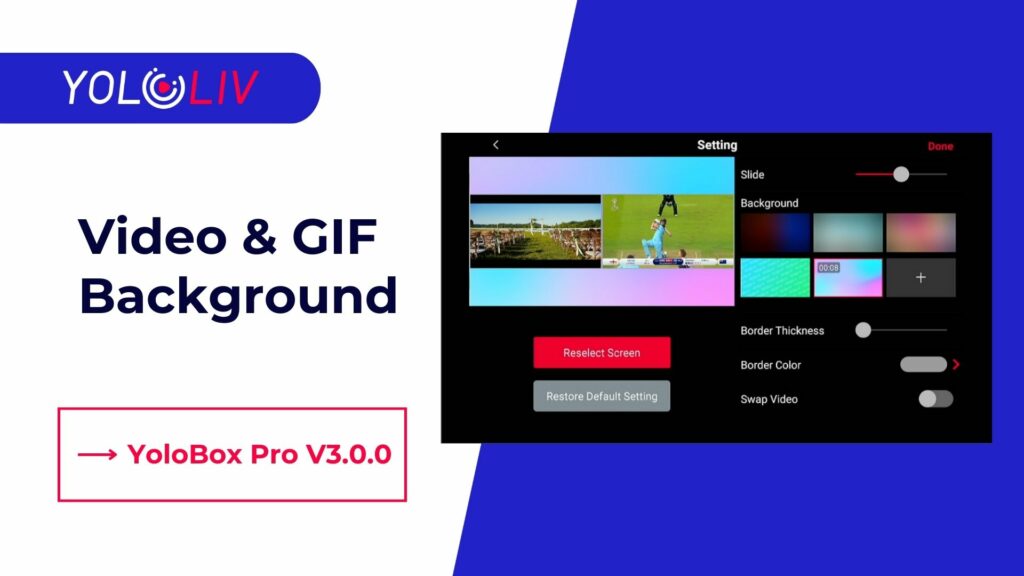 Comments from All Platforms in One Tab
Now the comments from YouTube, Facebook, and Twitch can show together in one tab. But you can still check the comments separately from each tab.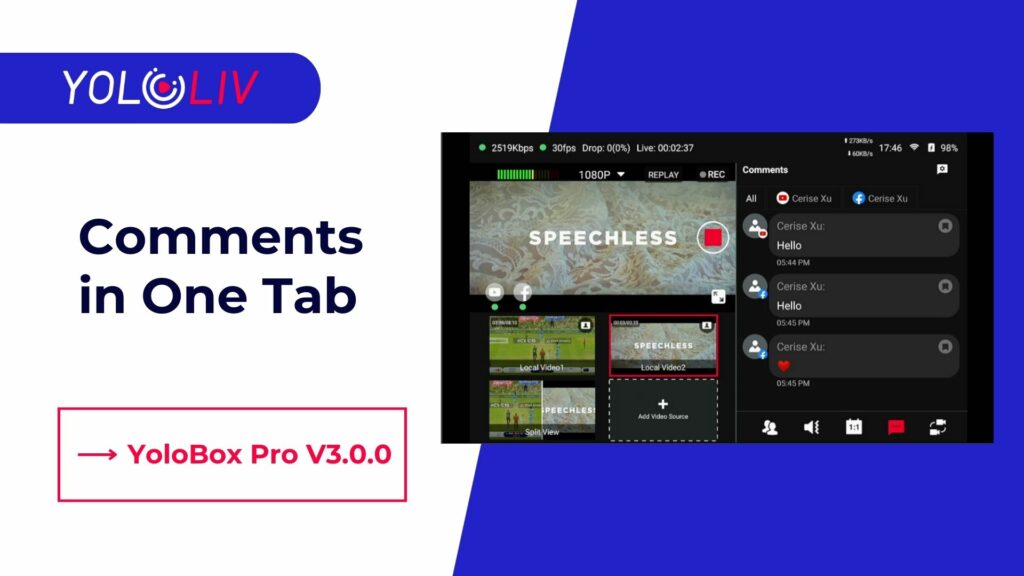 What's More
Local video can loop or stop at the last frame when it completes playing

Chroma Keying now has a detailed number for the Similarity&Smoothness option while adjusting.
Adding border for Side-by-Side, News Layout, and Triple with different colors and thickness
Inviting Guest Optimized: Set guest name, video quality improved while switching
YoloBox Pro is getting more powerful and more reliable with the update, ensuring users go live with confidence. To take advantage of all the latest features, please take a step on installing the latest v3.0.0 version.
Subscribe to this blog to get timely updates!

Cerise is a support specialist at YoloLiv with three years of experience working as a Customer Support Specialist in the consumer electronics industry. She also produces articles including video productions, tips and tricks and expert knowledge in the audiovisual industry.