It's an exciting day here today. Since we first launched the Instream, we've gained amazing traction thanks to customers and the feedback people have shared with us. So what's got us so excited?
Today we get to share an incredible new upgrade to Instream with our community of users! Instream now supports vertical flip for video sources, 5 new multi-view layouts, Zoom Apps, and SD card audio optimized. Come and check out these amazing new features.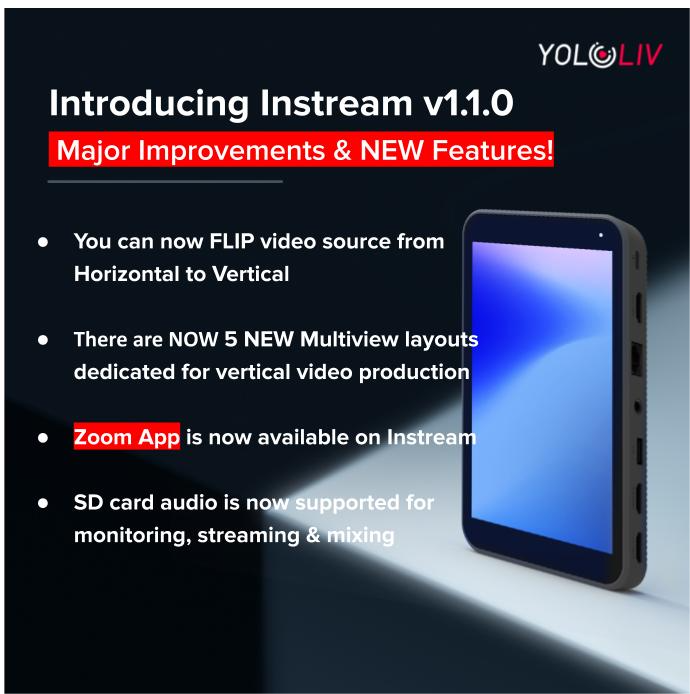 Flip Video Source from Horizontal to Vertical
Hate rotate your camera around to get the vertical view? Same are we! Now in the new version, you can easily flip your video source from horizontal to vertical. Long press your video source and you would find the option with one click to go!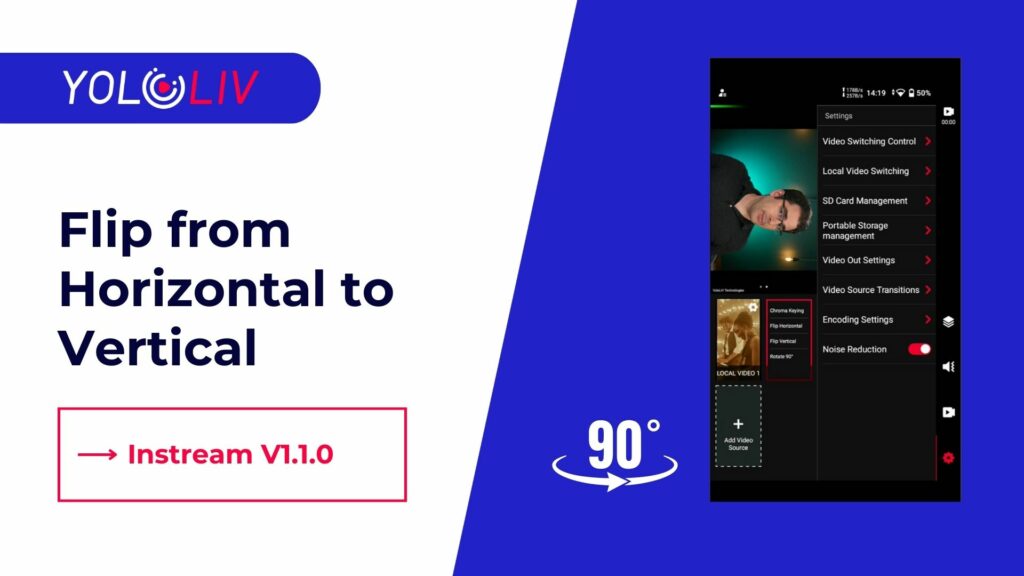 5 NEW Multiview Layouts
In addition to the original PIP(picture-in-picture), the new update adds 5 more new multi-view layouts including 2 dual-views and 3 triple-views. Now you can have up to 3 sources showing on your streaming together.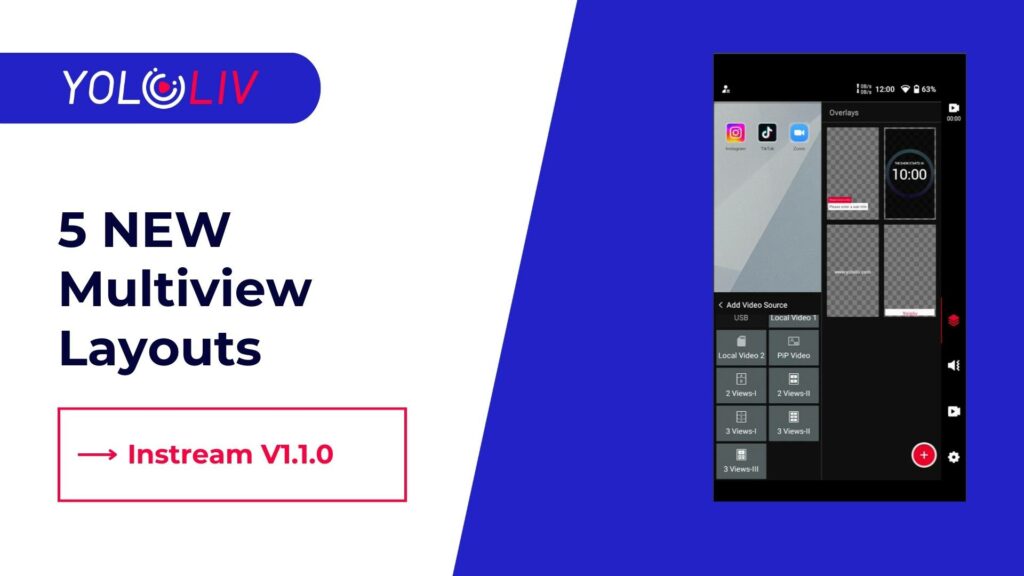 Zoom App Now Available
With this new release — available immediately after clicking the upgrade — Instream has added a new Zoom App to log in and go LIVE with a single tap. You can find people and start chatting with them in the vertical video now.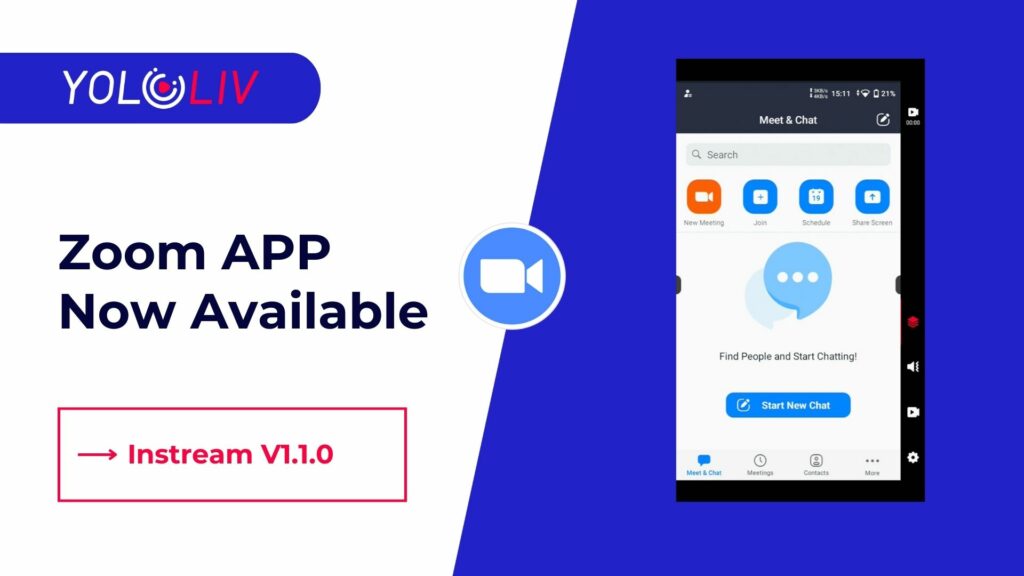 SD Card Audio Supports Monitoring, Streaming & Mixing
If you want to share the local video from the SD card with your audience, it is time to start with the new version. SD card audio can be monitored, streamed, and mixed via the new audio mixer on the Instream. With the new feature, you would be able to prepare your pre-videos and add videos between your events to start easy streaming.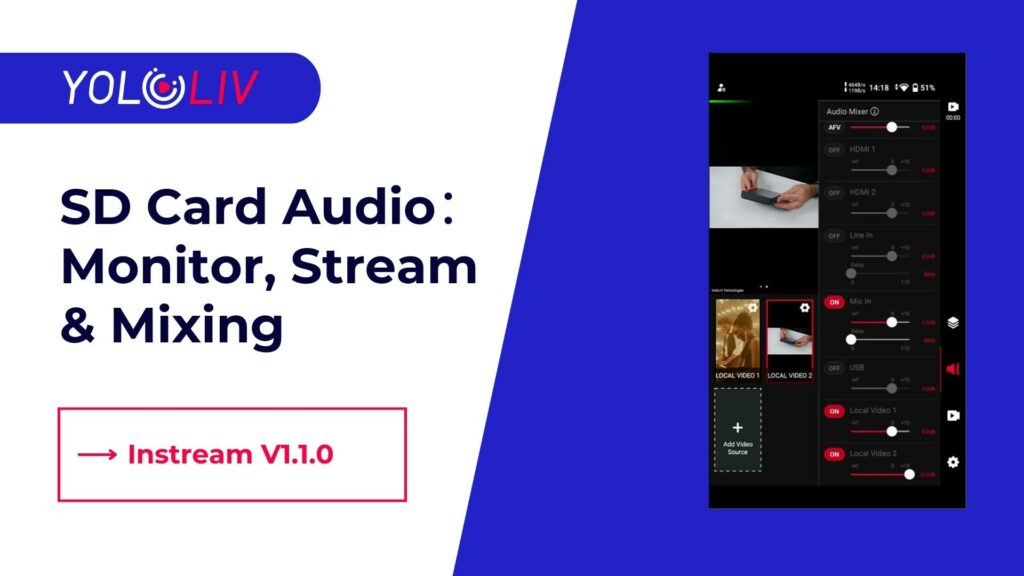 The new Instream update offers professional new features for easy vertical streaming, and it's so simple to use that anyone — no matter whether you want to share your daily life or do a small concert with the audience, even a serial of performance — can create a dynamic video experience with a polished look and feel.
Subscribe to our newsletter to get timely updates!

Cerise is a support specialist at YoloLiv with three years of experience working as a Customer Support Specialist in the consumer electronics industry. She also produces articles including video productions, tips and tricks and expert knowledge in the audiovisual industry.