In just over a month, the YoloCast Monthly Plan may no longer be unfamiliar to you. But do you really know how to access the platform and make a purchase after understanding all the features and pricing? This blog post aims to provide you with a comprehensive understanding of how to use and complete your purchase. Discover the step-by-step guide to accessing the platform and unlocking a world of captivating podcasts, interviews, and engaging discussions.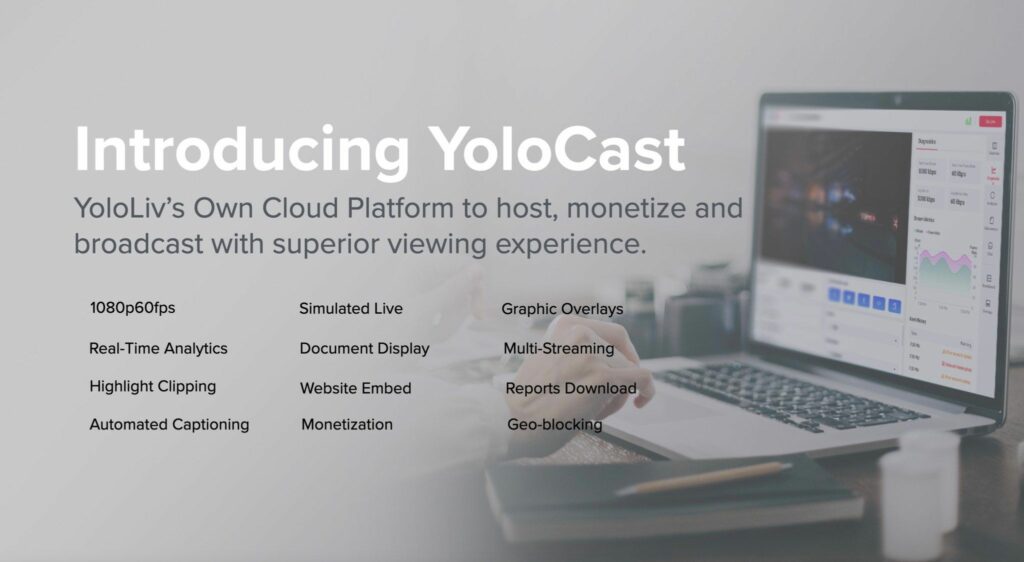 YoloCast, the live streaming platform
YoloCast is a complete, easy-to-use live streaming platform, where you can STREAM, HOST, SCHEDULE & MONETIZE all in one place. With YoloCast, you can broadcast live video from your mobile app, hardware encoder or software encoder of your choice. Extend your reach and easily broadcast live events to anyone, anywhere. It is a product of YoloLiv, and It can function as a standalone live streaming software and can also be used in conjunction with other YoloLiv hardwares.
How to start your YoloCast monthly plan?
Sign up today! Ready to start enjoying our Subscription and service?
There are currently three types of customers, let's discuss them one by one.
It's simple! Just follow these easy steps:
1. I'm already a YoloLiv hardware user
You can open any YoloCast website and click the tab "start free" on "https://www.yololiv.com/yolocast-overview".
Please directly sign in through the account you used for your YoloBox/Pro/Mini.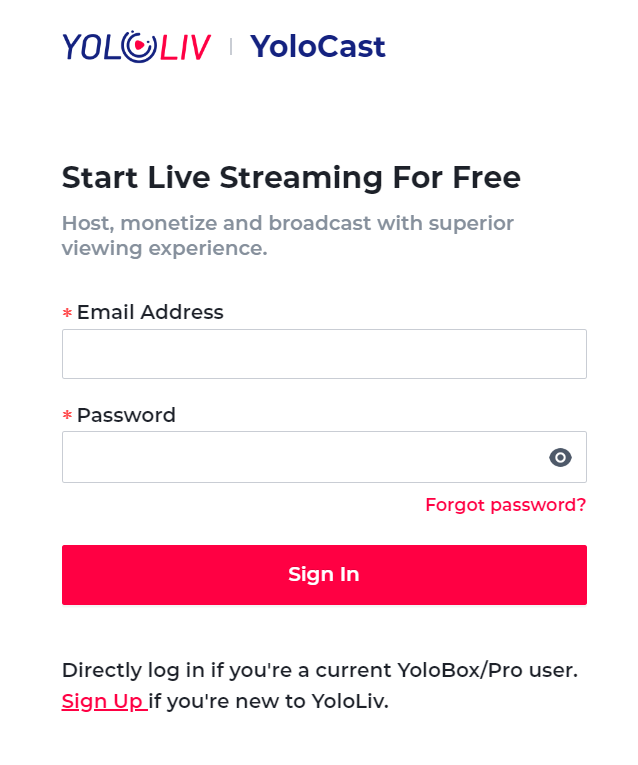 2. I'm new to the platform
In this case "you're new" means that you don't have any idea of the live streaming platform, and you don't own any hardware of the company. Then you need to create your account. We do not recommend using another email to register again, as many features can only be accessed using the same email as your hardware account.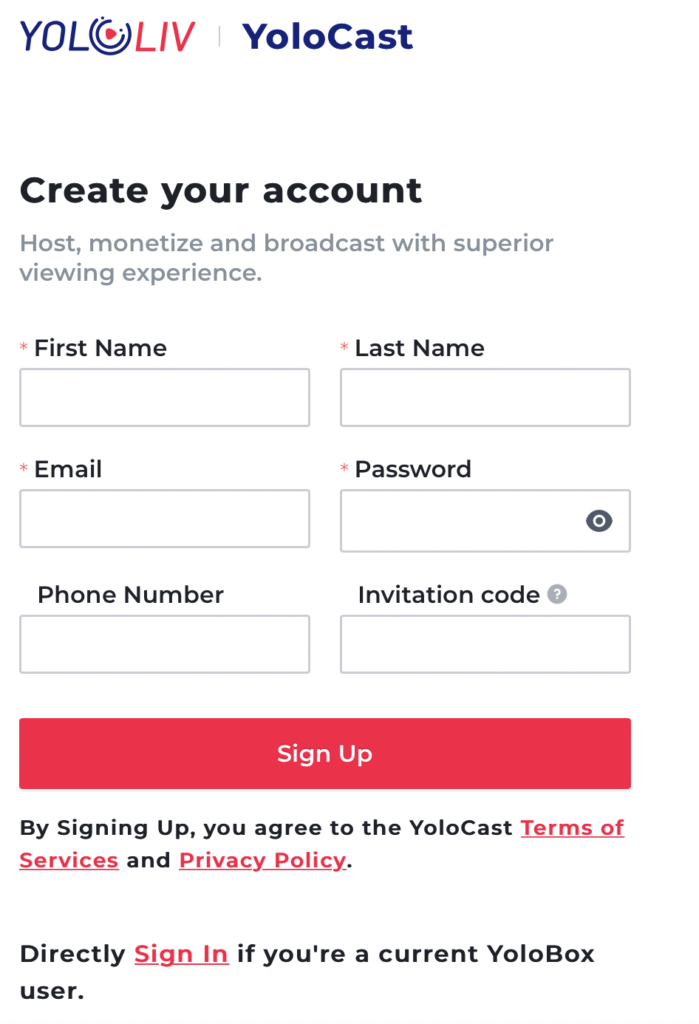 Upgrade your plan
After you successfully sign in to your YoloCast account, you will a 14-day free trial as a business plan (ASP & Embed feature excluded). Also, you can directly click the "upgrade" button to subscribe. Please be aware that once you pay for the YoloCast paid plan, the free trial will reset everything, even if it hasn't expired yet.
Or you can open the tab "settings", and you will see all plans that YoloCast offers.

3. My 14-day free trial expires, and I haven't explored this site yet
We understand that some of you haven't had a chance to host any live streams yet and might be facing a tricky situation since your original trial has expired. But worry not, we've got a solution for you!
For all our wonderful users who have already registered but haven't started live streaming yet, we have something special for you. It's time to dive back into the world of live streaming with YoloCast. Get ready to captivate your audience, engage with your fans, and make your mark in the virtual realm.
Simply log in to your YoloCast dashboard and claim the 14-day free trial. You can have access to all YoloCast features again in this way.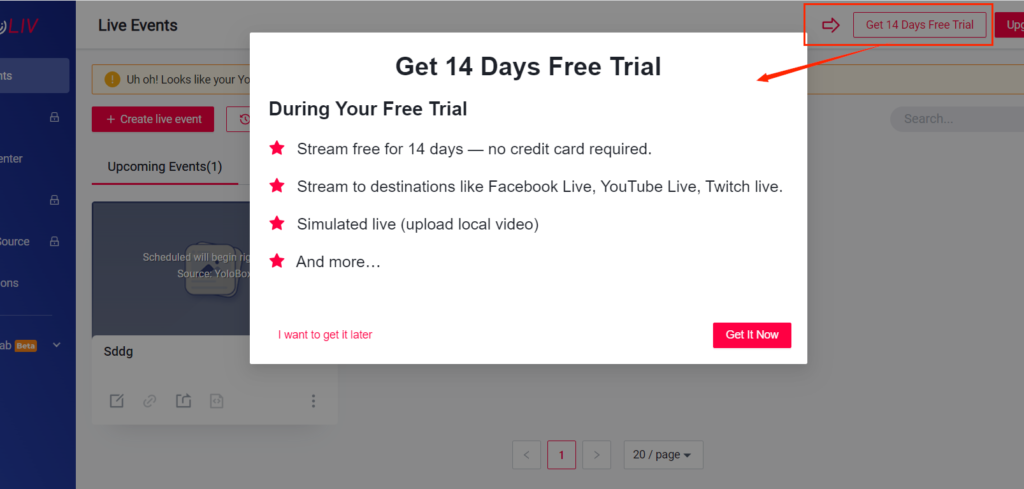 Thank you for your continued support of YoloLiv, and we can't wait to see you make the most of our new Monthly Subscription!
 2,527 total views,  3 views today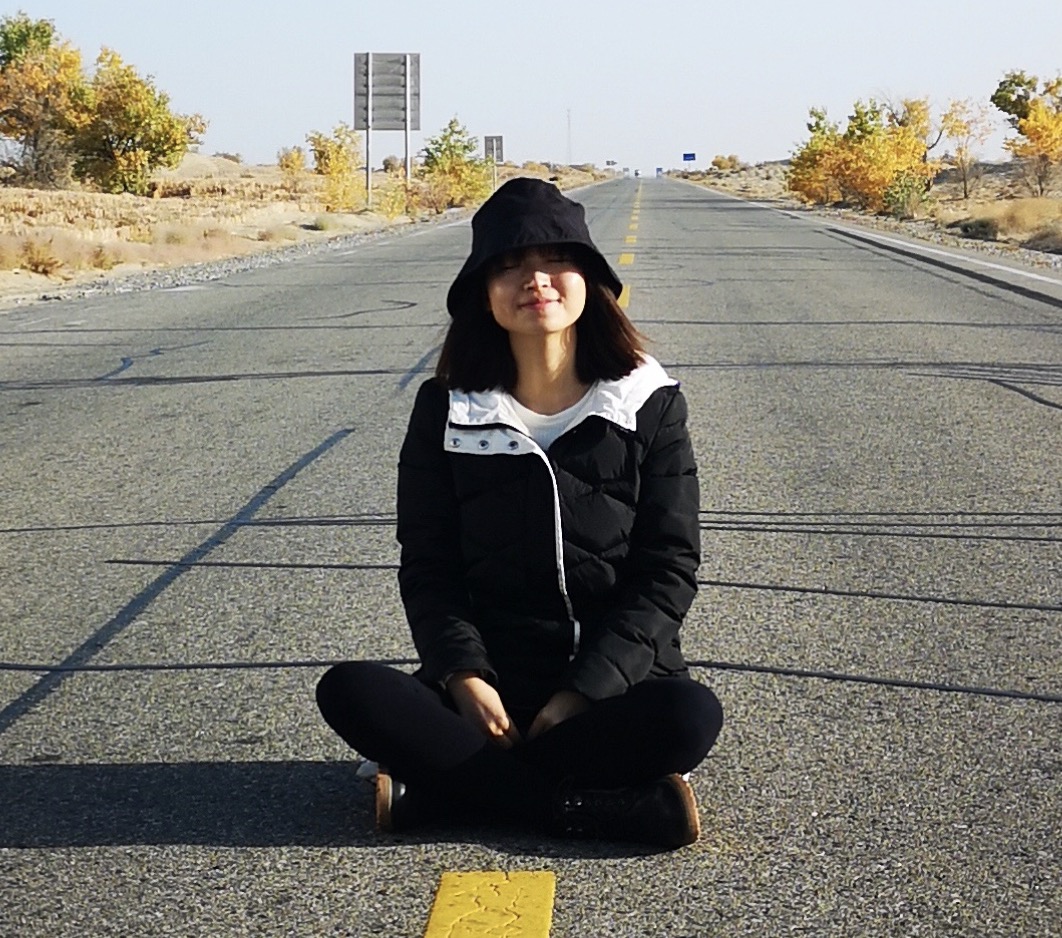 Aura, the marketing specialist at YoloLiv. With her extensive work experience and motivated work attitude, she continually encourages user issue solutions and feature request fulfillment in order to satisfy the demands of more people.