Instagram was started in San Francisco by Kevin Systrom and Mike Krieger, who initially tried creating a platform similar to Foursquare but then turned their attention exclusively to photo sharing. It has become one of the most popular social media platforms among network users. This Blog is for the content creators who might want to stream on Instagram, providing some resolutions and Tips&Tricks.
Instagram Live limitations
As a popular photo-sharing platform, streaming is a part of its function that Instagram cannot miss. But there are some limitations while streaming on Instagram that you need to notice.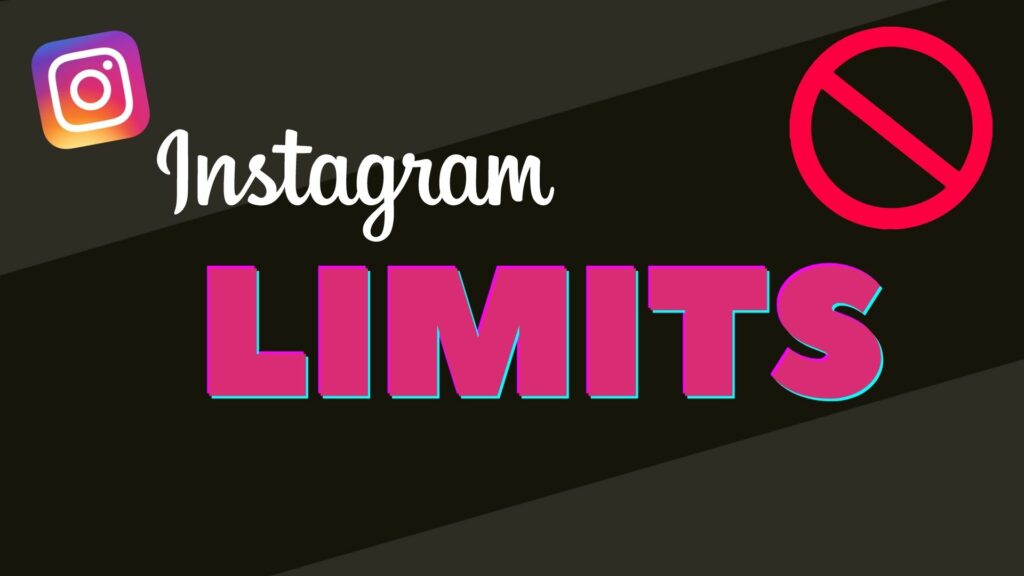 The first and most important thing is that you cannot stream via the normal OBS software. And the official supported stream method you can use is from the Instagram App.
Secondly, you can only stream for up to 4 hours once, which means you have to control the length of the streaming in case of an auto shutdown.
Thirdly, Instagram supports saving your live videos on your profiles. But the saving is up for 30 days for the viewers to check. So if you have to keep the live videos available, you might need to upload them on the other platforms.
The Original Method to Go Live on Instagram App
The original method to stream on Instagram is simple. You can tap the "+" button on the middle bottom of the App and choose Live among the new posts options. Then you would enter the page of camera view. On the streaming page, you can choose settings on the top side of the page and edit your title, scheduling time, stream status(Public or Practice), and used camera.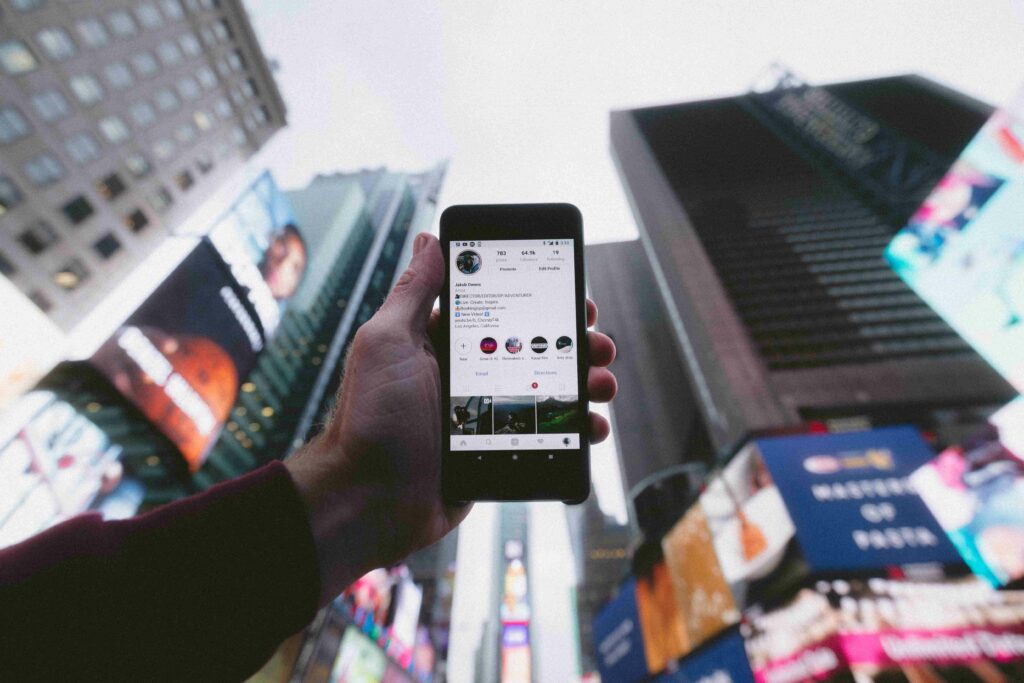 One special thing is that on the Go Live button, you can drag the list to change the effect display. You can also click the effect name to know the detailed information and browse the gallery to view more you like. This could light up the view with the various color and animated graphics pre-designed by the creators. 
How Can I Go live on Instagram From My PC/Laptop?
Besides the available functions on the Live option in the Instagram app, there are more needs from the users which cannot be achieved, like multi-streaming from different cameras, DIY streaming titles/imagines, flipping and etc. But how to bypass the requirement of Instagram and stream with the function you want?
The most commonly used way to stream is with the OBS and a Third-Party Tool. Let's take the Yellow Duck as an example. Before the startup, you need these simple steps to live stream to Instagram directly from your PC.
You need an Instagram account
Download and Install Yellow Duck Client
Download and Install OBS Studio
1. Setting up OBS Studio
Click on Settings in the bottom right panel and go to the Video tab. Change the Base (canvas) Resolution to any of the 9:16 aspect ratios and set the Output (scaled) resolution to720x1080. Click on Apply and OK.
Once we configured the video output, we need to add a video source. Click on the "+" from the bottom left, the second panel which says Sources, and click on any video source that you want. You can add as many sources as you want to build the multi-camera viewing. Once you have added the view, you can click on the preview and use the handles to drag the added source to fit the canvas.
If you want to rotate the scene to a landscape mode so as to cover the entire canvas, right-click on the preview and Transform -> Rotate 90 degrees.
2. Starting a Live Stream with Yellow Duck
The Yellow duck would show you the server URL and the stream key information. With this information, you can then go to the OBS-Settings-Stream to choose the custom and fill in the required options. All things you need to do next is to click the start streaming and go live.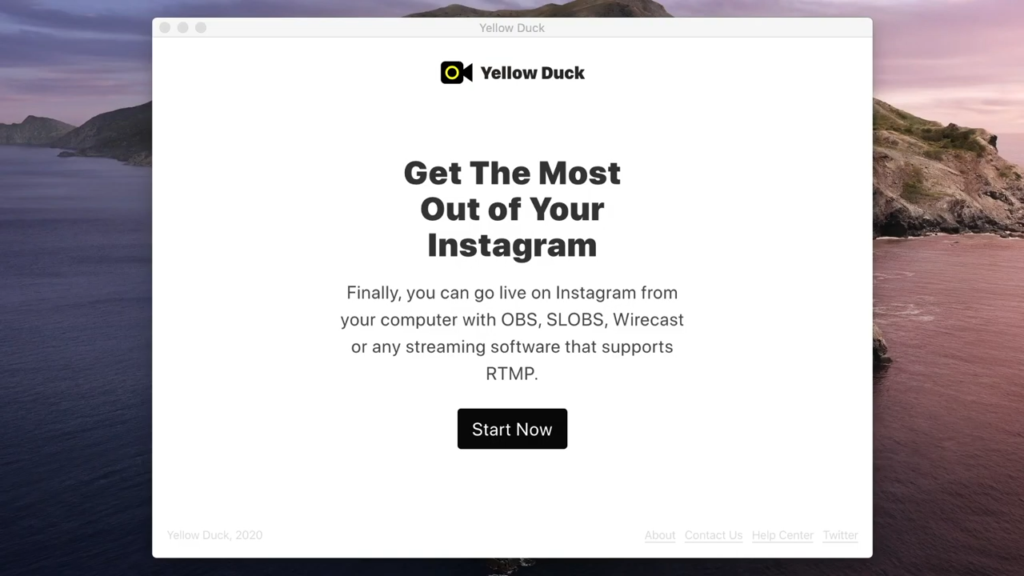 The steps sound convenient right? But the truth is it is risky to use these platforms.
First, none of these platforms is officially supported by Instagram. The thing you do is more like a workaround rather than a solution.
Second, you need to log in to your Instagram account on the third-party platform which leads to privacy concerns.
And thirdly, since the platforms are not officially supported, you may get your account shut down if Instagram thinks it would be against the terms of service. That is the worst result that we cannot afford since it is almost impossible to get it back by yourself.
Instream: The First & Only All-In-One Multicam Vertical Live Streaming Studio
YoloLiv has introduced yet another new product – Instream, the first and only all-in-one Multicam vertical live streaming studio that is designated for the new generation of content creators, influencers, storytellers, and videographers. 
Entire Instagram&TikTok Live Streaming Studio IN ONE BOX
This 7-inch box is not only the integration of an encoder, switcher, recorder, and monitor, but also a graphic generator, multiview builder, and vertical content creation tool. YoloLiv re-envisions video production with a new standalone solution that features your live streams through Instagram and TikTok, all in a vertical format that sits upright, in the palm of your hand.
Instream packs a full suite of broadcast enhancing features as the current YoloBox lineups. By using the Qualcomm Snapdragon 845, an 8-core processor, Instream is even more powerful than current YoloBox lineups. It also provides an LCD touchscreen with 600 nits brightness.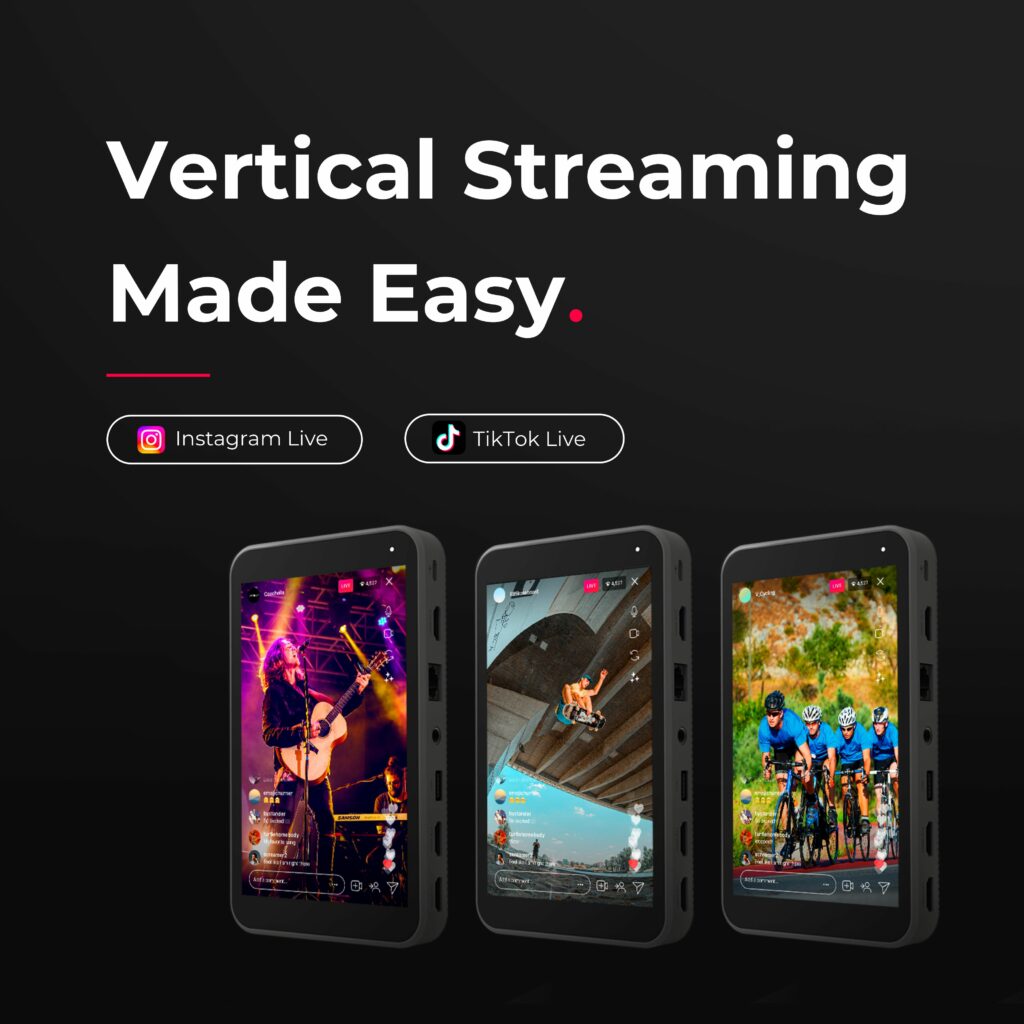 Create Better & More Engaging Content Vertically 
Smartphones have been used for creating vertical content, but there are limitations due to just having a single camera angle. While the traditional OBS is way too complicated for most people. With Instream, to create more engaging vertical content, multiple camera angles with live switching, graphic overlays, animated countdown timers, and even more professional features like Picture in Picture, and Chroma Key will surely take your productions to the next level.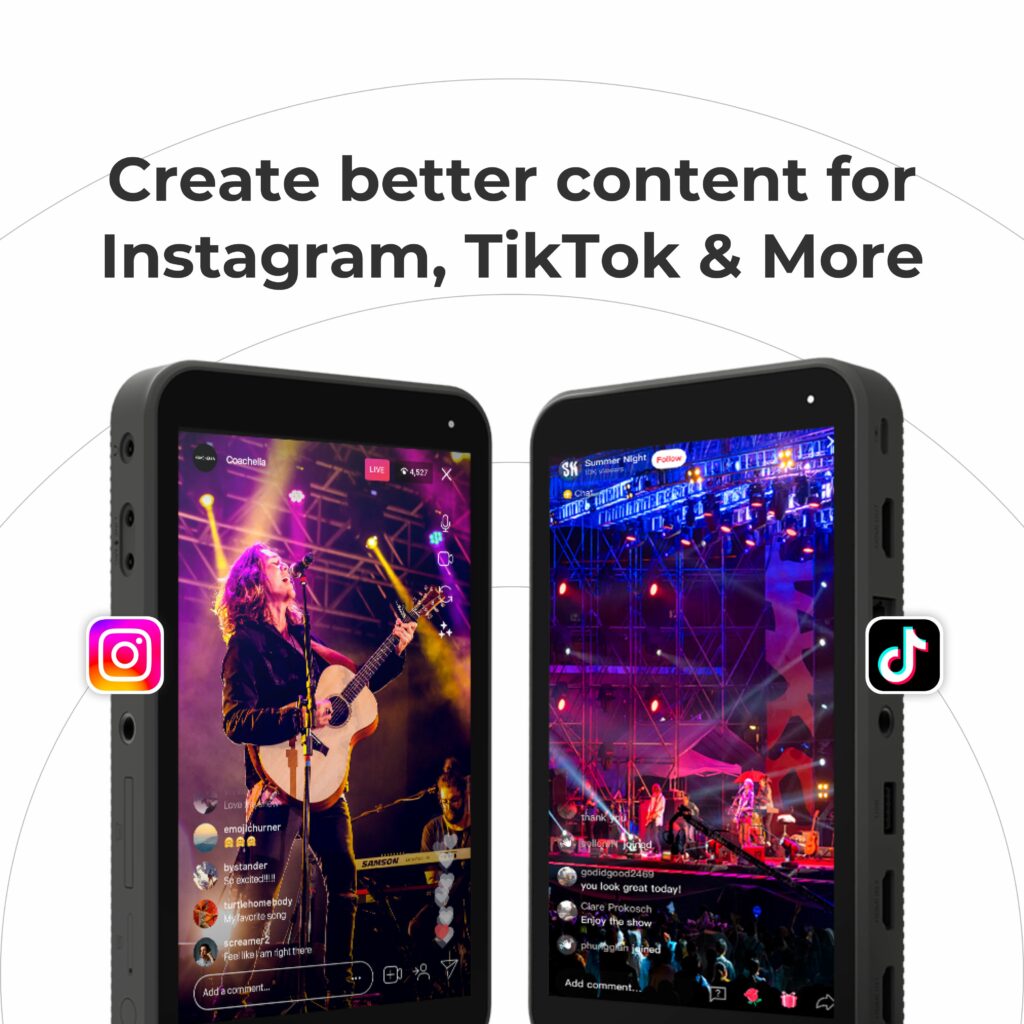 Wildly Advanced, Yet Brilliantly Simple
All-in-One: Encoder, switcher, recorder, monitor
Multiple Capture Sources: 2 HDMI In + 1 USB In + SD Card
Running on Android OS: No computer / OBS required
3 Ways to Connect: Wifi, 4G LTE, Ethernet
Total Touch Screen Control: Operate intuitively as your smartphone
Internal Battery: Lasts for 3+ hours
Portability and Mobility: Compact size, fits into a backpack
Live On The Go: Entire mobile live stream studio in one box vertical streaming to Instagram & TikTok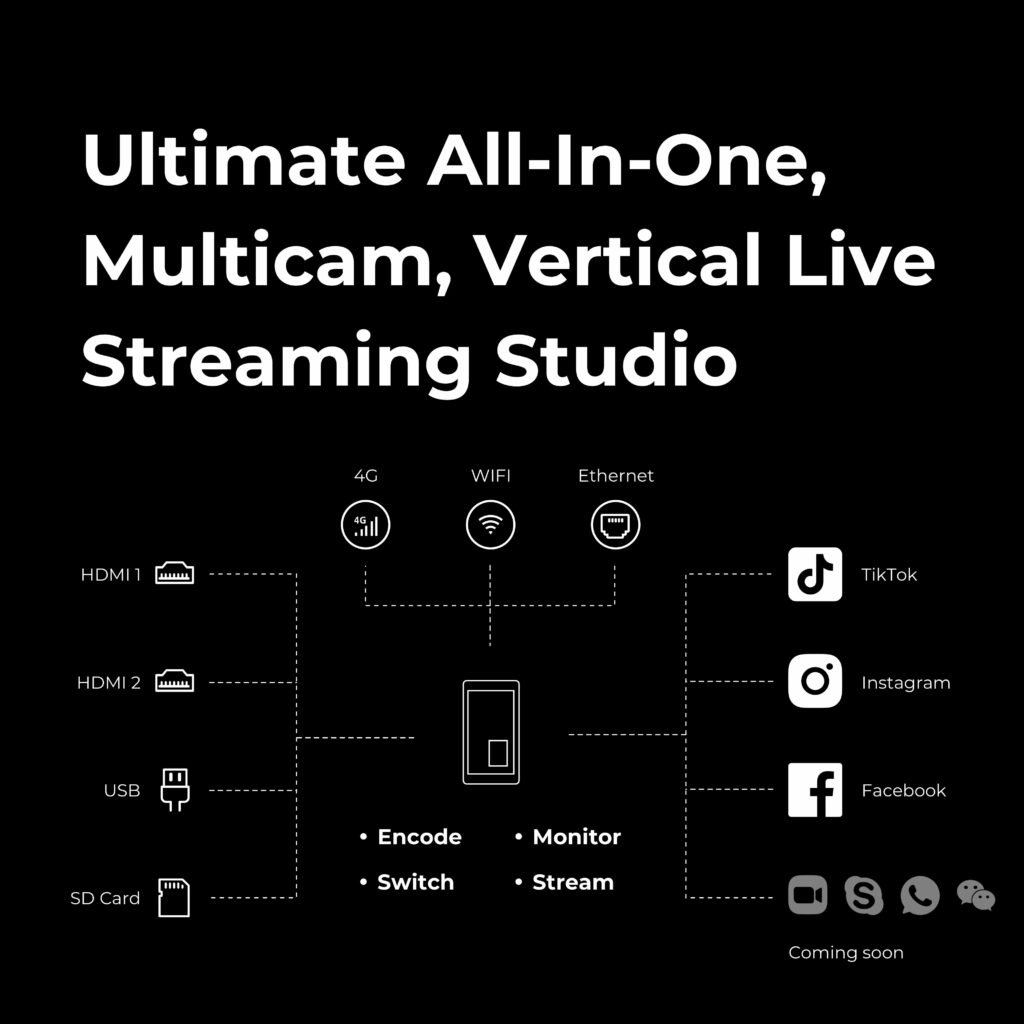 To learn more about Instream, please visit https://www.yololiv.com/instream. If you are interested in Instream with the price and where to buy it, feel free to reach out to us by sending an email to contact@yololiv.com.
YoloMax: Risk-Free Multicam Live Streaming Solution for Instagram
Here is another resolution provided by Yololiv. The new device called YoloMax is the Industry's first risk-free solution to living stream to Instagram with multi-cam, graphic overlays, picture in picture, and chroma key.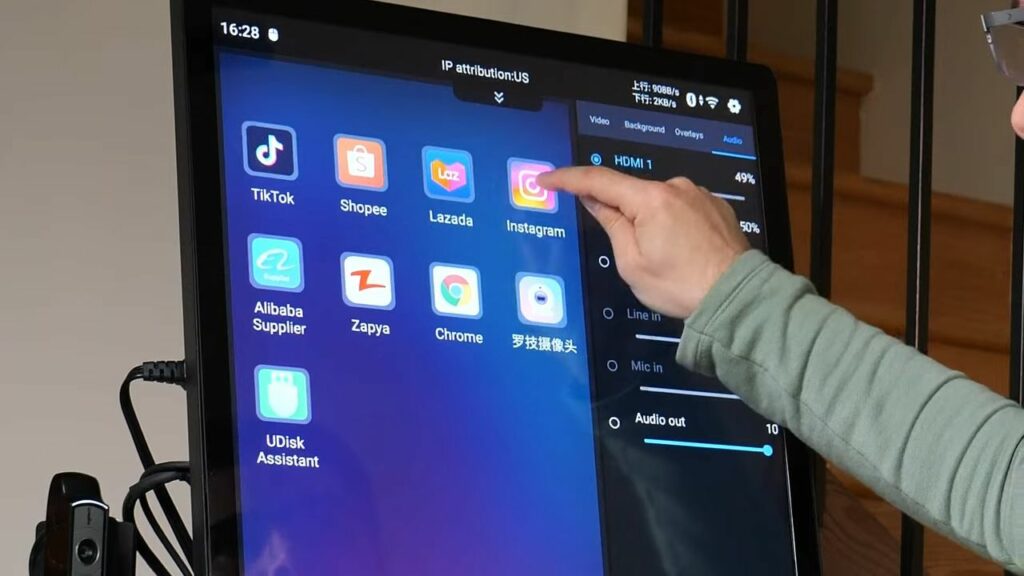 It is more like a big Android tablet and the Instagram app is installed inside the system. All you need to do is to open the App and follow the normal steps to stream on Instagram. You can then use the inside option to add graphic overlays, connect multiple cameras and do some picture-in-picture to draw the view you want.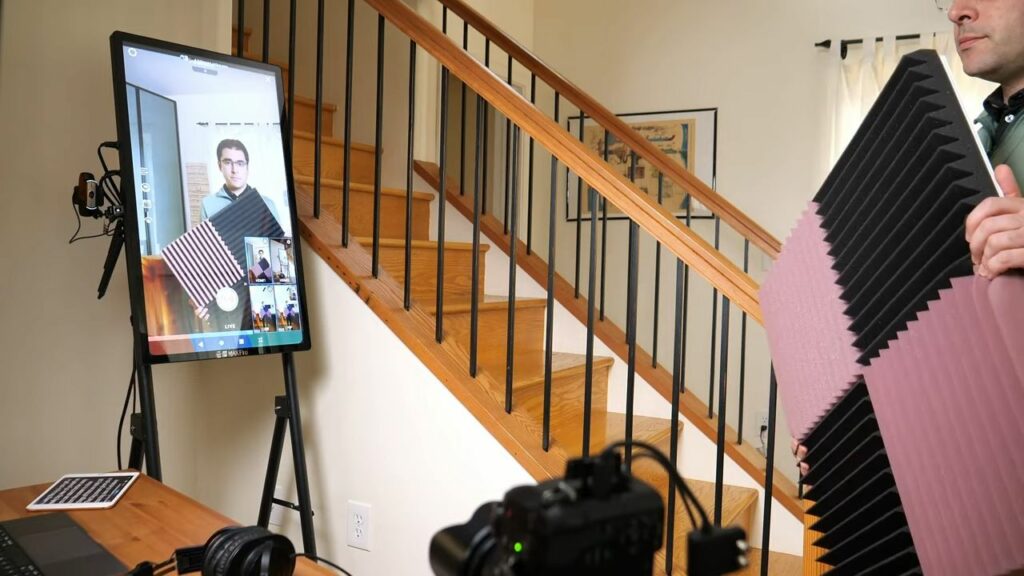 First and most importantly, it supports multiple cameras connected via the HDMI ports or USB ports on the side of the screen, so that you can add multi-view with cameras to create a better look and change the view while streaming.
One of the advantages of the YoloMax is that you get a really big view of yourself. So you can stand farther away from the screen to show things off that are really tall. And that big screen gives you a really nice view of whatever you're live streaming.
Another is that YoloMax does not require much to learn when set up. You do not need to know where and how to get the Stream Key and RTMP URL to live stream. The touchable screen also allows you to click the button and drag the overlays everywhere.
YoloMax also provides various functions for you to dress up your screen, including:

Various graphic overlays: Lower-thirds, Image overlay and countdown timer overlays
Multiple video sources (HDMI x2, USB x1)
Picture-in-picture
Chroma Key
Vertical & horizontal flipping
Audio mixing
Set image background for video source
And many more

While with the benefit of safety, it does have disadvantages that might bother while using. The YoloMax is clearly not portable, extremely heavy, and not easy to move around. It does have the stand with wheels, so at least you can roll it around in the studio. But it's not something you'd like to take to a client job. 
Comparing
Except for the original streaming way, the additional two methods have some common requirements like changing the vertical mode in your camera before streaming and having various functions to add graphics lays on the stream. But they are aimed at different groups of people.
| | | | | |
| --- | --- | --- | --- | --- |
| Method | Target People | Safety | Multi-camera | Portability |
| Original way(stream from Phone/tablet) | As long as you have an Instagram App | Risk-free. Direct live stream on Instagram App | Not supported | Easiest way to use with phone/tablet |
| Third-party Platforms(Yellow Duck) | Technical skills or Background required | Not official. Could bring your Instagram account shutdown | Yes | Desktop workstation required |
| YoloMax | Beginner who wants easy setup | Risk-free. Direct live stream on Instagram App | Yes(HDMI+USB+Local videos) | Suitable for in-door studio with big screen |
| Instream | Beginner who wants easy setup | Risk-free. Direct live stream on Instagram App | Yes(HDMI+USB+Local videos) | Compact size, fits into a backpack |
Conclusion
Streaming on Instagram has been a challenge for content creators who want to develop their audience on the new platform. And from now there is a new answer provided by Yololiv who has jumped into the stage. Only a small percentage of businesses are going live on Instagram, so there's a ton of opportunity to grab your followers' attention, build brand awareness, and even make some sales!
Ready to jump-start your Instagram strategy in live streaming? Join us on Facebook and be a part of our Official YoloLiv Users Group to discuss live streaming, videos, audios, and more.

Cerise is a support specialist at YoloLiv with three years of experience working as a Customer Support Specialist in the consumer electronics industry. She also produces articles including video productions, tips and tricks and expert knowledge in the audiovisual industry.